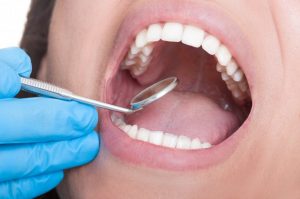 During your last checkup, did your dentist mention that you need fillings? Unless you're experiencing pain or discomfort, you might avoid scheduling that appointment. Maybe it's because you don't want to make time for a dental visit, or you simply don't think your cavity's a big deal. Whatever the case, you must get any fillings you need before it becomes a severe complication. Most dental insurance plans cover the bulk of the cost anyway, so you won't be breaking the bank. If you're not convinced, continue reading to learn from your dentist in Toledo why you should get any fillings you need before the end of the year.
What Happens If You Don't Get Fillings?
In most cases, dentists recommend a filling when you have a cavity. Unfortunately, cavities do not heal on their own – they only get worse. When you fail to seek treatment, tooth decay can spread and destroy healthy parts of the tooth. If enough time goes by, your dentist will no longer be able to repair the cavity with a filling.
It will require treatment options that are more extensive and expensive, such as a root canal, crown, or even extraction. In a nutshell, treating a cavity right away with a filling will save you plenty of time, money, and stress down the line.
Will Dental Insurance Cover Fillings?
Short answer: it depends. Dental insurance plans vary, meaning each one will cover different treatments and procedures at different percentages. Fillings are a standard service covered by most insurance plans, but the amount of coverage you'll have largely depends on factors like your deductible and level of coverage. If you're unsure whether your insurance covers fillings, call the number on your benefits plan card or your benefits office. They'll help you understand exactly what your plan covers!
How to Maximize Your Benefits
Most dental insurance companies have a benefit deadline of December 31, which means any of your unused benefits won't roll over into the new year. However, some plans have an entirely different deadline, so review the details of your specific insurance plan or ask your employer. Once you find out when your benefits expire, make sure you utilize them before that date!
Here are a few tips to help you make the most out of your plan:
Most plans cover 100 percent of preventive visits, so make sure you attend them all before the year ends.
Use coverage early! Ask your dentist what your needs are and book your appointments before the holidays.
Work with your dentist and benefits provider to figure out what is covered. Then, utilize those services before they expire!
Being proactive about getting fillings will prevent you from needing a more costly procedure later on. Plus, it will help you maximize your benefits before the end of the year, so don't put them off!
About the Practice
At Dental Group West, our highly trained dentists welcome you to a comfortable office environment. If you have a dental insurance plan, we would be more than happy to file claims on your behalf, maximize your benefits, and help you understand the cost every step of the way. We offer tooth-colored fillings made from composite resin to ensure long-term protection and maintain a natural appearance. Schedule an appointment on our website or call (419) 539-2168.