Dental Checkups and Cleanings – Toledo, OH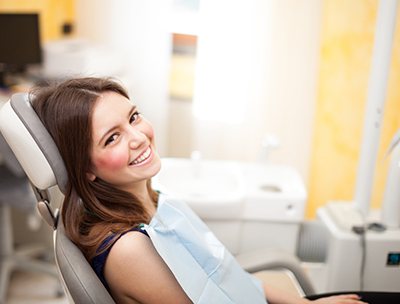 Not sure when you last visited a dentist in Toledo for a dental cleaning and checkup? You should pick up the phone if it's been at least six months since your last visit. Not only is it what the dentists at Dental Group West recommend, but the American Dental Association as well. Doing so will help you maintain healthy teeth and gums, catch underlying dental problems, and save money on expensive restorative and emergency treatment down the road. Set up your appointment today by giving us a call!
What Happens During a Checkup?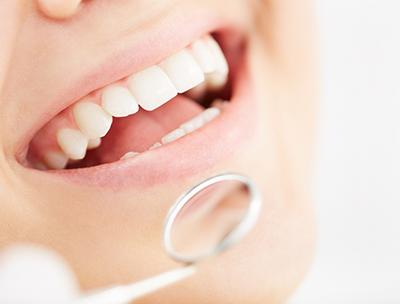 During your biannual dental visit, we start by completing your checkup (or exam.) Here, one of our dentists will examine all the areas of your mouth, such as your teeth, gums, and oral tissue. They will also go over your X-rays to make sure nothing out of the ordinary is present. For example, exams can confirm if gum disease or tooth decay has already begun to develop. Routine oral cancer screenings are also essential as dentists are in a unique position to catch this condition earlier (which is crucial for more effective treatment later.) If our office finds any dental problems, we'll recommend a treatment plan to you following the exam.
What Happens During a Cleaning?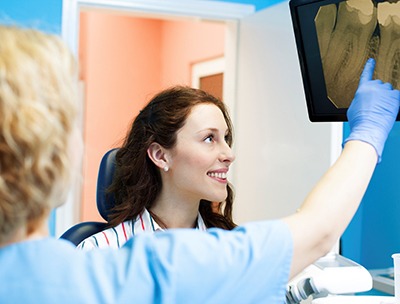 Once we reach the second half of your appointment, we can begin the cleaning portion. One of our highly-trained hygienists will begin removing plaque and tartar using a dedicated scaler. They will also use a mirror to make sure no harmful material is left behind in the hard-to-reach areas of your mouth. Dental cleanings are a key part of your long-term prevention and remain necessary on top of your at-home brushing and flossing. With that said, our hygienists will always floss your teeth during your cleaning as well. Following this step of your cleaning, they'll finish it off with a detailed polish of each individual tooth. This will work to break apart stains and make your smile look brighter!
Why Routine Preventive Visits Matter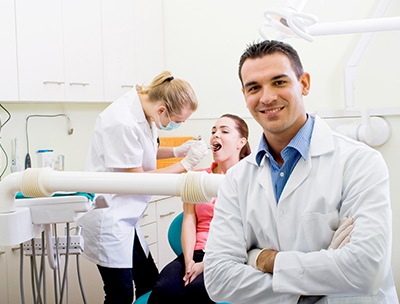 If you're wondering why dental appointments matter, don't worry, you're not the only one. Even if you have a very strict brushing and flossing regimen at home, it's not enough to call your long-term oral care complete. Not only are our team members very knowledgeable and trained to keep your mouth clean from top to bottom, but they can catch dental problems before they turn into expensive issues later.
For example, our dentists can:
Detect oral cancer sooner (and therefore improve treatment)
Catch problems that are often hidden from the naked eye (through digital X-rays)
Confirm when bad habits are present, such as smoking and nail-biting, both of which negatively impact your oral health
Remove plaque and tartar (its more calcified form that brushing and flossing cannot remove)
Catch early signs of gum disease, which often has very few or no visible symptoms
Dental Checkups and Cleanings FAQs
The above information is designed to help you get a better understanding of what to expect at your bi-yearly visits to the dentist and why these appointments are so important. However, it's completely natural to still have a few questions on your mind, which is why we've responded to some FAQs we get from patients below. If you would prefer to speak directly with our team or simply can't find the answer you're looking for, request an appointment!
How Often Should I Get a Dental Checkup
and Cleaning?
Typically, our team of dentists recommend coming in every six months for a dental checkup and cleaning. This allows us to catch any dental concerns, like cavities, in the early stages, ward-off decay, clean the hard-to-reach areas of your mouth – the list goes on! However, if you are struggling with gingivitis or are more prone to cavities, then coming in every three months may be more ideal. Ultimately, it comes down to what you and your dental team think is best for your oral health.
Does My Dental Insurance Cover the Cost of My Dental Checkup and Cleaning?
Unlike medical insurance, dental insurance is centered around prevention, which is why many of them include two checkups and cleanings per year. If you are unfamiliar with your benefits or simply need help maximizing them, don't hesitate to let our team know. Plus, if you don't have a dental plan, we have other financial options available to ensure cost doesn't stand in your way of getting the quality dental care you need. Simply put, we are here to make your time with us an obvious choice for your smile and your wallet!
What If I Am Scared of Going to the Dentist?
With over 50% of American adults struggling with mild to severe dental-related anxiety, experiencing fear around your routine visits is nothing to be ashamed of. Our team is never interested in passing judgment; we just want to help you have the pristine oral health and beautiful smile you deserve. We also have sedation dentistry options available if you need a little extra help staying calm in the treatment chair or need a more extensive treatment done. Just let us know how we can help you have the stress-free dental experience you deserve.
I Have a Toothache. Should I Wait Until My Dental Checkup and Cleaning for Help?
Whether you are struggling with minor discomfort or sharp, stabbing pain, a toothache should not be ignored or pushed off. Doing so can cause the decay or damage to spread, wreaking havoc on your oral health. So, the moment you experience the first warning signs, get in touch with our dental team. From there, we can schedule an appointment to address the root of the problem and get your smile back in tip-top shape!
If you are searching Google for a "dentist near me" or are simply looking for a new dental practice in your area, we are excited to welcome new patients to our office. We look forward to seeing you soon!