Porcelain Veneers in Toledo
Do you want a picture-perfect smile? You might want to consider porcelain veneers. With porcelain veneers, the dentists at Dental Group West can correct the look of almost any problem you have with your smile, from chips and gaps to slightly crooked or worn teeth. Dr.'s Thomas, Weisenburger and Poole are experienced in providing lifelike porcelain veneers for patients at our Toledo, Ohio dental office, achieving amazing results and giving people from all walks of life great smiles.
Porcelain veneers are incredibly versatile, covering a wide variety of problems including chips, gaps, cracks, stains, worn teeth, and more. Sometimes people refer to porcelain veneers as "instant orthodontics," and that's because they can be used to cover slightly crooked teeth. Instead of waiting for a year or more for orthodontic treatment to change the shape of your smile, you can change it in just two visits to our Toledo dental office. If you have a problem with the way your smile looks for any reason, you should discuss porcelain veneers with Dr.'s Thomas, Weisenburger and Poole to find out if this might be the answer.
The first thing we'll do when you visit Dental Group West to discuss porcelain veneers is perform an analysis of your smile to see if veneers will work for you. There are a lot of factors to consider, including the types of problems you want to treat and the state of your oral health. We may need to address oral health issues before getting started on your porcelain veneers as well.
Once we've completed your smile analysis, we can prepare your teeth, removing a very thin layer of enamel to make space for the veneers. We take impressions of your teeth once they've been prepared so that the veneers will fit properly into place. You wear temporary veneers over your prepared teeth during the time it takes for the dental lab to create your custom veneers, which will be designed to fit our specifications on color, shape, and size.
Then, when the porcelain veneers are ready, we simply cement them to the front of your teeth. Your smile's appearance will be completely transformed!
For patients interested in a complete smile makeover with porcelain veneers, we encourage a visit to Dental Group West in Toledo, Ohio. Toledo and Bowling Green patients trust Dental Group West, where Dr.'s Thomas, Weisenburger and Poole have long provided a wealth of dental care services, including cosmetic dentistry. Contact us for more information and to make an appointment!
Understanding the Cost of Veneers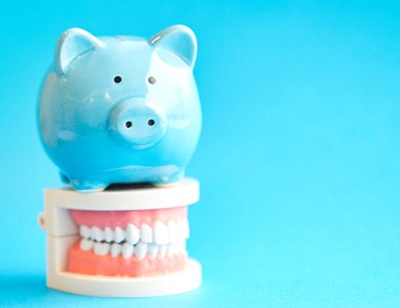 At West Group Dental, we know that no two smiles are exactly alike, which is why all our cosmetic services are tailored to meet the unique needs of each patient. As such, the cost of veneers in Toledo will vary depending on a wide variety of factors. While veneers are more expensive than other cosmetic services, you truly get what you pay for. Veneers can help you erase those bothersome dental flaws and get the picture-perfect smile you deserve in as little as two quick appointments. Read on as we break down what sets veneers apart from other services and how to making improving your smile as affordable as possible.
Cost VS Cosmetic Dentistry: What's Right for Me?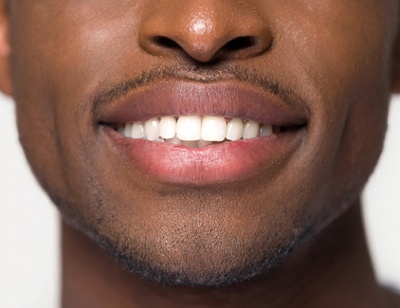 While porcelain veneers can help practically anybody get a Hollywood smile, they're not the best choice for everyone. In fact, we are proud to offer numerous cosmetic dental treatments that can help you achieve a beautiful set of pearly whites. During your cosmetic consultation, we'll be happy to review all your options for a better smile and give you a personalized estimate for each, including:
Invisalign – While veneers are sometimes called "instant orthodontics," they can't be used to address moderately crooked teeth or bite problems. Invisalign will likely be a larger and lengthier investment in your smile, but it's the ideal choice for those with orthodontic issues.
Teeth Whitening – Compared to veneers, teeth whitening is a faster, less invasive, and more cost-effective way to brighten your smile. However, these treatments only address the color of your teeth, not the size or shape of them.
Cosmetic Dental Bonding – Cosmetic dental bonding is an inexpensive, fast, and versatile way to improve the appearance of one or more flawed teeth. However, it's only effective for making minor changes, like reshaping the enamel on a damage tooth. It may also stain over time and will need to be redone every several years.
Veneers – Veneers may be more expensive than some other options, but they offer a quick and seamless way to dramatically improve your smile and transform a number of different flaws all at once.
How to Make Veneers Affordable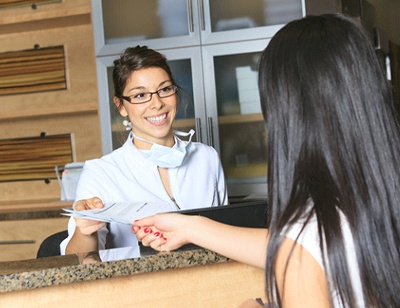 Like with most other cosmetic dental treatments, veneers are not typically covered under dental insurance. However, we never want cost to keep our patients from getting the smile of their dreams. That's why we also offer financing through Wells Fargo. There are a variety of options and plans to choose from that will help break up the cost of your treatment into smaller monthly payments that will easily fit into your budget.
To get a personalized estimate of how much your porcelain veneers in Toledo will cost, don't hesitate to give us a call and schedule your consultation! We look forward to helping you redesign your smile in a way that fits into your budget.
Porcelain Veneers FAQs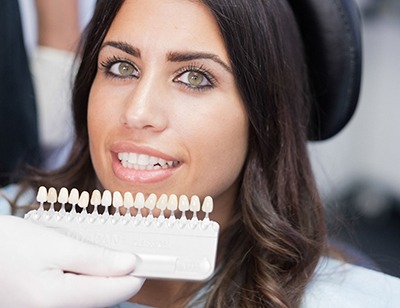 When it comes to correcting minor flaws in your smile, porcelain veneers in Toledo are considered the most versatile treatment. However, chances are you may have some questions about some of the finer details of the treatment process. Don't worry; we've gathered some of the most frequently asked questions about veneers and answered them down below for your convenience.
Does Getting Porcelain Veneers Hurt?
You shouldn't feel any discomfort at all during the placement of your veneers. When we remove a sliver of enamel from your teeth to prepare them, we will make sure you are numbed up with plenty of local anesthetic. However, the more veneers you receive, the more likely you are to be a little sore after the anesthetic wears off. This can easily be managed by taking over-the-counter pain medications as directed on the bottle.
How Much Do Porcelain Veneers Cost?
Since every case is different, we can't give you a definitive answer to this question without evaluating your smile. We'll go over the cost of your treatment at your consultation. Obviously, the total amount you'll end up paying will depend on how many veneers you're receiving, as well as whether you need any preliminary procedures beforehand, like gum recontouring, fillings, or gum disease treatment. Since veneers are usually considered a purely cosmetic service, dental insurance is not likely to cover the cost. However, our helpful staff will be more than happy to go over your plan and help you find as much coverage as possible.
Are Porcelain Veneers Permanent?
Once enamel is removed from your tooth, it cannot grow back. For this reason, porcelain veneers are indeed considered a permanent treatment, as you will always need something placed over your affected teeth to protect them. That shouldn't deter you from getting veneers, however. Many of our patients are thrilled with their veneers and look forward to a lifetime of new and improved smiles.
The typical lifespan of veneers is 10 years before needing to be replaced, but with proper care, you can nearly double that timeframe. Brush and floss your teeth every day, and attend regular checkups with your dentist in Toledo. It also helps to wear a mouthguard if you play sports and a nightguard if you grind your teeth while sleeping.
Will People Be Able to Tell I Have Porcelain Veneers?
Our dentists pay great attention to detail when designing your restorations. You will work with them to determine the ideal size, shape, and color of the veneers with the goal of creating a beautiful smile that still looks perfectly natural. In addition, dental porcelain is incredibly similar to natural tooth enamel, right down to the way it reflects light. Others should have no idea that you even had cosmetic dentistry work done.
What If Something Goes Wrong with One of My Veneers?
If one of your veneers breaks off or feels loose, or if you have any other concerns, don't hesitate to contact our office right away. After one of our dentists examines your veneer and underlying tooth, we may be able to repair or replace it to get your smile back on the right track.