Our Toledo Dental Office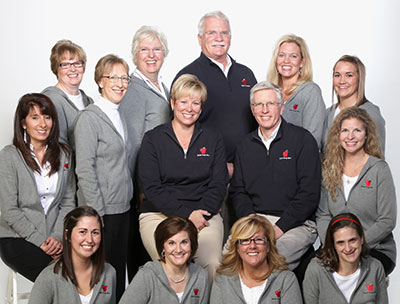 For patients in the Toledo, Ohio area, Dr.'s Thomas, Weisenburger and Poole of Dental Group West are dedicated to providing a range of dental care services in a dental office that exceeds your expectations. When you come to Dental Group West for your first visit, we'll perform a thorough exam and get to know you better, including your dental and medical history, to ensure that you get the comprehensive dental care you're searching for. But beyond our clinical excellence, we also offer a friendly, relationship-based approach that helps our patients feel relaxed at every step along the way.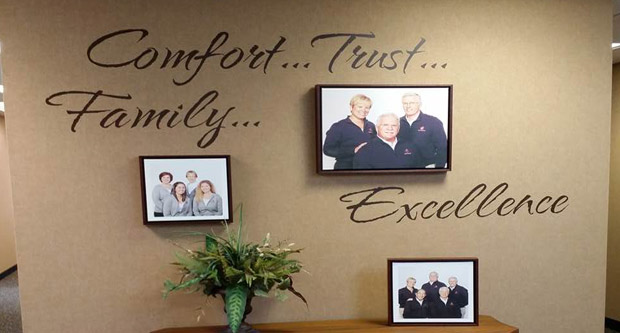 To carefully diagnose any issues and to offer you a comprehensive treatment proposal that clearly identifies your unique needs while keeping in mind your values and financial means. We pledge to present alternative treatment options with prudent professional advice, and to make responsible referrals when necessary
To deliver precision, quality dentistry in a gentle, skilled, and caring manner in order to achieve an environment for optimal dental health. We pledge to meet and exceed recommended continuing education requirements by deliberately seeking out the finest resources, workshops, and speakers available
To foster and help you to establish lifetime preventative dental care habits. We recognize that you must understand how to properly maintain the optimal oral environment that we attempt to create with the treatment skills that we possess
For Your Comfort
We know that dental anxiety and the fear of discomfort actually keeps a lot of people from seeking out dental treatment – but everyone needs regular visits to the dentist to ensure ongoing oral health. If you visit Dental Group West every six months for dental checkups and cleanings, you will see a remarkable difference in your oral health. And how do we make this more inviting? By offering comforts and amenities like:
Sedation dentistry, including IV sedation
Warm neck wraps
Blankets
TVs in every operatory
Access to movies during longer procedures
Our dentists have also been trained at some of the most prestigious continuing education institutions, including the Las Vegas Institute of Advanced Dental Studies. This can make a huge difference in the results of your restorative and cosmetic dentistry at Dental Group West.
Does our office sound inviting? Contact us today to make an appointment. For Toledo, Ohio and nearby communities such as Bowling Green, Dental Group West has long provided great dental care and an impressive dental office experience.