Children's Dentistry – Toledo, OH
High-Quality, Compassionate Care for Young Smiles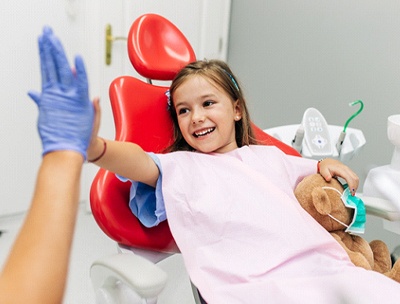 If you're looking for a dentist who can provide high-quality, compassionate care for your child's growing smile, you've come to the right place. At Dental Group West, our team of experts is trained and equipped to provide children's dentistry services that are designed to prevent problems before they start. Drs. Richard Thomas, Tracey Poole, and Robert Weisenburger will see your child and monitor the growth and development of their smile as they transition from childhood to adolescence and finally, adulthood. From general checkups and cleanings to customized sportsguards for your avid athlete, contact us today to find out how our affordable services will allow you to take better care of your child's smile today.
Dental Checkups and Cleanings for Kids
When bringing your child in for a dental checkup and cleaning, you can expect a personalized experience that will be designed around their individual needs. We will perform a quick exam to check for signs of decay or gum disease and provide helpful tips to better care for teeth and gums at home. Your child will also receive a thorough cleaning that will involve removing hardened plaque and tartar and polishing their teeth for a healthier, more refreshing smile.
Dental Sealants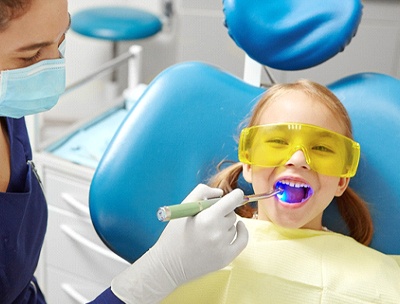 To better protect back molars and premolars that are often missed during brushing, our kid's dentist can apply dental sealants to the chewing surfaces. Because bacteria and food particles can burrow into the pits and grooves of these back teeth, it can create a haven for cavities to form. But by placing a protective, clear coating over the area, it will quickly harden and create a barrier that blocks harmful particles from entering. Taking only a few minutes to complete, your child can be better protected for years.
Fluoride Treatments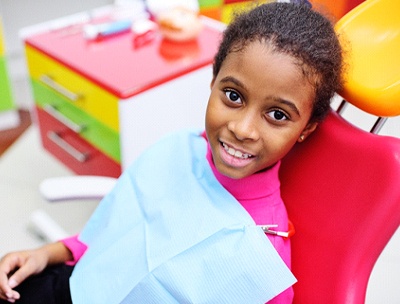 If your child is prone to cavities or considered "high-risk" for tooth decay, we can provide topical fluoride treatments that are applied in-house during a regular dental checkup and cleaning appointment. Fluoride is a natural mineral that combats tooth decay and helps to strengthen tooth enamel, which is the outermost layer of the tooth. Much like dental sealants, these treatments take only minutes to apply and will leave your child's teeth better protected in-between appointments. It is advised that they avoid eating or drinking for at least 30 minutes after application.
Sportsguards for Children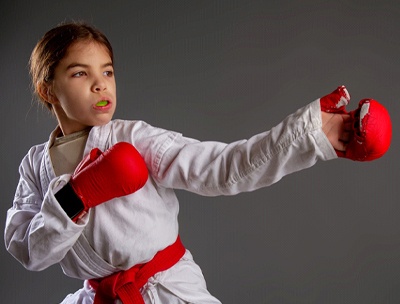 If your child enjoys playing sports, you'll want to make sure their smile is safeguarded while on the field, court, or track. Knocked-out, chipped, and broken teeth, as well as busted lips and broken appliances, are a common occurrence among athletes. With the help of a customized sportsguard, a dentist near me in Toledo can capture dental impressions of your child's smile and have an oral device created that is designed specifically for their mouth. Offering far more comfort than many of the one-size-fits-all devices, you can feel more confident while watching your child from the sidelines, knowing their teeth and soft oral tissues are better protected.