Dental Crowns – Toledo, OH
A Lifelike and Durable Solution for Damaged Teeth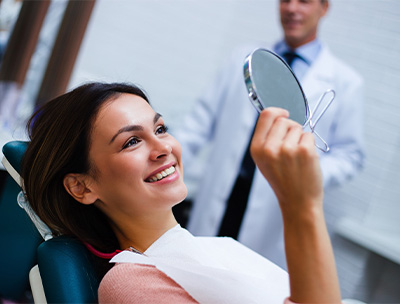 Even with the best oral hygiene best practices in place, accidents can happen. You can develop a cavity. You can crack a tooth while biting into something crunchy. You can fracture a tooth while playing your favorite sport. The good news is that our team at Dental Group West offers our patients in Toledo a lifelike and durable solution for damaged teeth: dental crowns. To learn more about the treatment process as well as the benefits of this restorative dentistry service, get in touch with our team or read on!
Why Choose Dental Group West For Dental Crowns?
Knowledgeable Team With Decades Of Experience
Metal-Free Materials For More Natural Appearance
Early Morning And Evening Hours Available
What Is a Dental Crown?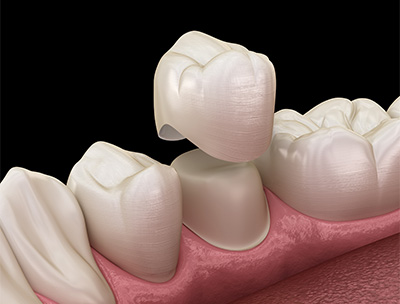 Dental crowns are one of the most popular restorative dental services available! With a cap-like structure, this tooth-saving treatment is custom-made for each patient, ensuring it fits perfectly on the underlying tooth. These restorations are made from lifelike and durable materials, like porcelain, and are most often used to address:
A broken tooth
A tooth that just received root canal therapy
A missing tooth that has been replaced with a dental implant or dental bridge
A tooth that is severely misshapen or stained
The Dental Crown Process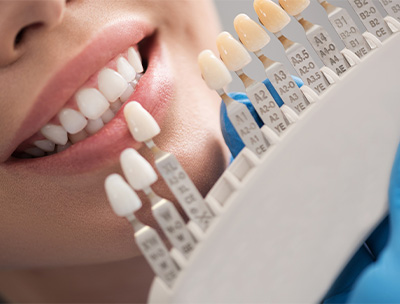 The dental crown process will begin with an oral examination. If our dentist in Toledo determines that this is the best solution for your damaged tooth, then we will share why and answer any questions you have before preparing your tooth. This involves removing a layer of your enamel to ensure that your dental crown won't protrude unnaturally in any way. From there, we will take an impression of your tooth and send it to the lab artisans with specifications for the ideal size and color. While your dental crown is being crafted, you will wear a temporary one to protect your tooth.
After we've received your permanent crown, we will schedule a time for you to come back to our office. At this appointment, we will remove your temporary crown and secure your permanent one in place. Lastly, we will review how to care for it properly to keep it in pristine condition for as long as possible!
The Benefits of Getting a Dental Crown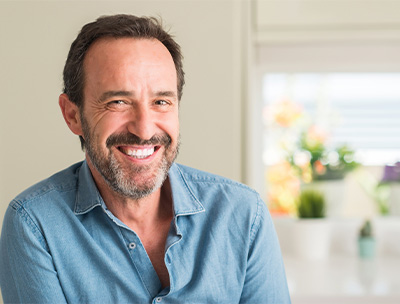 Modern dental crowns in Toledo offer patients numerous benefits, including:
Enhanced chewing ability and comfort
Reduced risk of decay and infection
A 15+ year lifespan (with proper care)
Complete customization
Lifelike appearance
Want to learn more about dental crowns? Then schedule an appointment with our friendly and highly trained team at Dental Group West!