Sedation Dentistry – Toledo, OH
Offering a More Calming Dental Experience
For some, the thought of going to the dentist brings up strong feelings of anxiety. We know how harmful this can be to your oral health. A lot of people suffer needless dental damage and disease because they don't want to experience discomfort at the dental office. But that's why we offer sedation dentistry at Dental Group West in Toledo, Ohio. We offer nitrous oxide, oral sedation, and even IV sedation to help patients find the level of comfort that works best for them. At Dental Group West, we take the edge off so that you can easily receive the dental care that will save your smile.
What is Sedation Dentistry?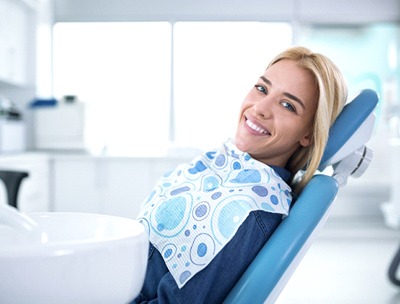 Oral Conscious Sedation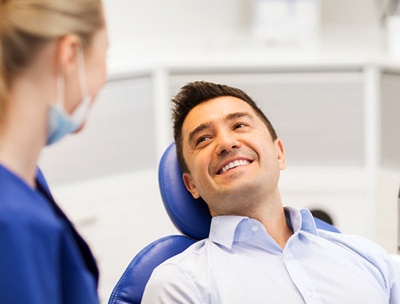 Oral sedation dentistry has become very popular for a number of reasons. If you have serious dental anxiety or need a lot of dental work done, oral sedation is a great choice for countering the discomfort and helping you feel relaxed during the process. Oral sedation dentistry is easy; you simply take a pill provided by our office, and this pill induces a deep state of relaxation. It is highly unlikely that you will remember much of your visit, but you will be alert enough to respond to commands by our team.
You will need someone to drive you home after your treatment, however. Oral sedation dentistry is stronger than nitrous oxide and takes longer to wear off.
Nitrous Oxide Sedation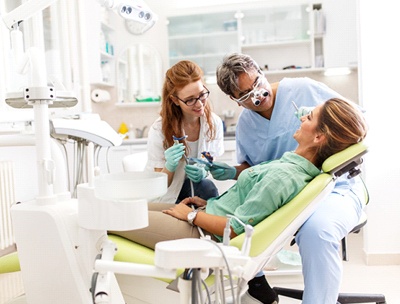 Nitrous oxide is the lightest form of sedation dentistry and is typically used on patients who experience mild dental anxiety. It has been used in dentistry for over a century. Also known as "laughing gas," nitrous oxide is inhaled through a mask and provides feelings of relaxation and even euphoria. One of its greatest benefits is that it wears off fairly quickly; you can undergo treatment with nitrous oxide and drive yourself home afterward without help. Nitrous oxide is commonly used during treatments like dental cleanings that are mildly or moderately uncomfortable.
IV Sedation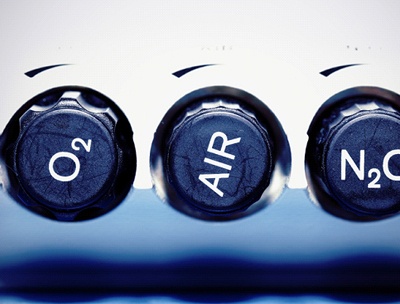 IV sedation dentistry isn't offered at very many dental offices in the Toledo, Ohio area. IV sedation is a lot like oral sedation, but by delivering it intravenously, we can provide a more personalized sedation dentistry experience. We can closely control your level of sedation and make sure that you're completely comfortable at all times.
Since the effects of IV sedation can take time to wear off, it will be important to have someone escort you to and from your dental appointment.
Schedule an Appointment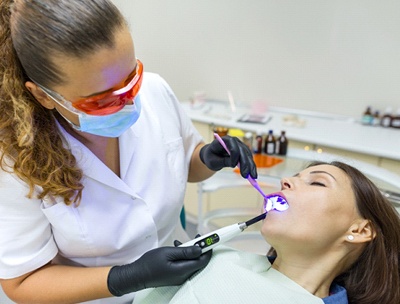 Want to make an appointment with Dental Group West? Contact our Toledo, Ohio dental office today and schedule your next visit. Let us know if you're interested in sedation dentistry so we can go over any information you might need prior to your appointment.