Cosmetic Dentistry – Toledo, OH
Achieve a Truly Brilliant Smile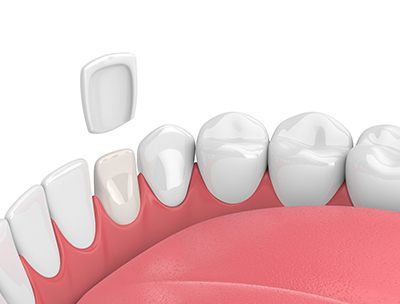 With all of the advances in cosmetic dentistry over the years, it's easier now than ever before for you to achieve the beautiful smile you've been longing for. With great materials and reliable treatments, we can transform unattractive, chipped, worn, and even crooked teeth into a natural-looking, beautiful smile. Most cosmetic dentistry takes very little time and will have dramatic results. In as few as two visits, you can have your smile brightened and reshaped to better fit the impression you're trying to make, and all with help from the dentists at Dental Group West in Toledo, Ohio.
Cosmetic dentistry borrows a lot from restorative dentistry, and today's restorative dentistry is also very cosmetic in nature. We can transform your smile with porcelain veneers, porcelain crowns, or tooth replacement options like dental implant restorations. We'll make sure that you're actively involved in the entire smile makeover process, discussing every aspect of your care with you to make sure that you know what to expect and get the results you want.
Prior to performing any cosmetic dentistry treatment, we'll treat you to a full examination to make sure that your smile is healthy enough to support a smile makeover. If it's not, don't worry; we can address this problem, too, providing treatment that can then make you a candidate for cosmetic dentistry. We don't want anything to stand between you and a great smile!
Why Choose Dental Group West for Cosmetic Dentistry?
Highly-skilled cosmetic dentist with years of experience and training
Metal-free dental restorations for more natural-looking smiles
Personalized treatment plans with your preferences and needs in mind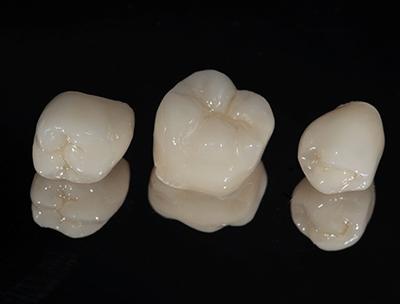 Using thin porcelain shells to cover chips, cracks, stains, gaps, misshapen or worn teeth, or slight misalignments, these custom-made restorations fit over the front of your teeth, fully transforming the look of your smile. Requiring two visits to our office, you can achieve a new and improved aesthetic as well as a boost in confidence with these customized veneers. Not only are they strong, durable, and natural in appearance, but they can last a decade or more with proper care and maintenance.
Metal-Free Dental Restorations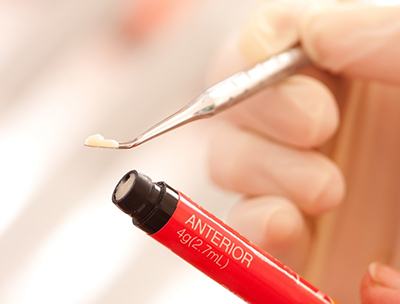 Have a severely decayed tooth? Instead of relying on traditional amalgam, Dr. Thomas and his team are pleased to offer metal-free dental restorations. Using composite resin and materials that are more natural to the eye, these fillings, crowns, bridges, inlays, onlays, and other restorative prosthetics can easily blend in with your smile. With metal-free solutions, you never have to worry about others staring at your dental work or toxic materials being absorbed into your body.
Cosmetic Dental Bonding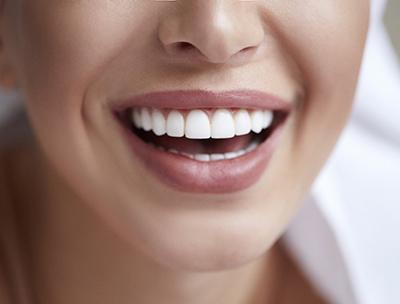 If you have a minor crack, chip, or other imperfection on one or more teeth, you can opt for a more cost-effective and less invasive solution known as cosmetic dental bonding. This easy-to-perform process requires only one visit to our office and uses a composite resin that is matched to your natural tooth color to fill in problem areas of your teeth. Equally as versatile as veneers, the placement process requires no altering of your natural teeth and allows you to see results much quicker.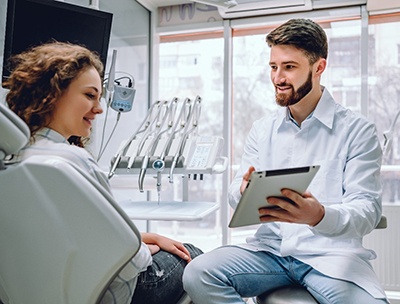 If you're ready to see a whiter, brighter smile, don't waste your money on store-bought kits that make big promises and deliver less-than-stellar results. Instead, Dr. Thomas can provide take-home teeth whitening trays. Customized to fit your smile, the trays are created using impressions taken of your teeth. We will provide you with your own trays as well as a professional-strength bleaching solution, which you will use for 2 hours for 14-21 days. This flexible option not only allows you to see results quickly, but you can do it in the comfort of your own home!
Virtual Smile Design
If you are unsure about what type of cosmetic treatment you need, our team can provide multiple recommendations to help you decide. We can also go one step further by using digital software to create a virtual smile that uses various treatments to show you how your smile will look long before you start the process. From teeth whitening or porcelain veneers to cosmetic dental bonding or metal-free dental restorations, you will get the chance to see your results, so you can make the decision that's right for you.
Cosmetic Dentistry FAQs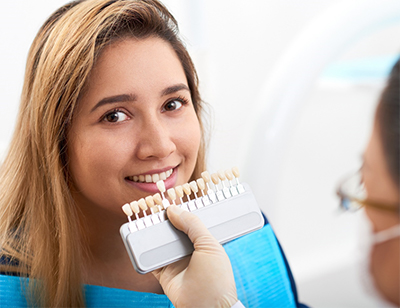 Your cosmetic dentist in Toledo wants to help you look your very best. By having a stellar smile, you can exude the confidence you need and deserve to take on whatever comes your way. Our team of experts can use a multitude of methods and solutions to improve, restore, rebuild, and even cover up parts of your smile to give you a more pleasantly appealing aesthetic. But before you start with any cosmetic procedure, why not spend some time reviewing some of these frequently asked questions? If you discover you have additional questions, please don't hesitate to contact us.
Is cosmetic dentistry covered by dental insurance?
Wouldn't it be nice to know that your insurance believes that cosmetic dentistry is a worthy procedure worth covering? Unfortunately, most dental insurers do not, which is why it is highly unlikely that you will be covered for your treatment or procedure. However, if it is necessary for you to receive a dental crown or another type of restoration, it may be possible to receive some type of coverage. When cosmetic and restorative dentistry overlap, this can lead to an exception that will be less stressful on your wallet.
Will cosmetic dentistry help my oral health?
Anytime you want to fix the chips, cracks, stains, discolorations, gaps, or crooked parts that exist within your smile, you can trust that your decision is doing more than just offering a more pleasant appearance. In fact, you are also improving your oral health. Even cosmetic dental problems can cause tooth decay or gum disease, especially if they are keeping you from properly brushing or flossing your teeth. Rest assured, choosing to move forward with cosmetic dentistry will not only improve the look but also the health of your smile.
Are teenagers eligible for cosmetic dentistry procedures?
Depending on the needs of your teen, cosmetic dentistry may or may not be a possible solution. Things like cosmetic dental bonding, teeth whitening, or Invisalign can be used, but it is ultimately up to the discretion of the dentist in Toledo as to whether or not your teenager should receive such treatment.
What is the timeframe for cosmetic procedures?
No matter what type of cosmetic procedure you plan to have, it is important that you speak to our dentists about how long it will take to see results. Make sure you choose a solution that works for you.
Porcelain Veneers: This requires two dental visits and can take several weeks or longer to achieve results. This is dependent on how many teeth you will be covering with veneers.
Teeth Whitening: If you choose in-office treatment, you'll notice dramatic results in about an hour. If you prefer at-home whitening kits, it can take about two weeks.
Dental Bonding: This is completed during one visit and is much less invasive than porcelain veneers.