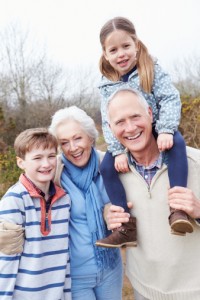 How common is oral cancer? Well, let's see if you recognize any of these names: Michael Douglas, Michael Medved, Babe Ruth, Diane Von Furstenberg, George Harrison, President Grover Cleveland and Sigmund Freud. Needless to say, this cancer doesn't only select celebrities. Oral cancer is an equal opportunity killer. According to the International Oral Cancer Association, one person dies of oral cancer every hour of every day. That's more than 8,000 people annually just in the United States. Fortunately, there are steps you can take to not only avoid this disease, but also to find it early. The dentists and their staff at Dental Group West provide oral cancer screening Toledo residents trust to help them live long and healthy lives.

Oral cancer develops in the tissue of your mouth and throat. Finding this cancer early is key, because it can easily spread to the lymph nodes in the neck. Oral and pharyngeal cancers include those found on the tongue, lips, cheeks, gums, palate, and floor of the mouth, throat and sinuses. Thus, when seen regularly for dental checkups, Drs. Thomas, Poole and Weisenburger and their team at Dental Group West can be among your best defenders against this disease.
Your Toledo Dentist Wants You to Know the Risks
According to the American Cancer Society, certain behaviors may put you at greater risk for developing an oral cancer. No surprise—one of those risky behaviors is tobacco use, whether cigarettes, cigars, pipes or chewing tobacco. And people who combine tobacco use with excessive alcohol consumption increase their risk of developing oral cancer. Other risk factors include persistent facial sun exposure, a family history of cancer, a previous diagnosis of oral cancer and HPV infection.
The Symptoms of Oral Cancer
When we conduct an oral cancer screening, we're looking for specific signs and symptoms. You should also be aware and on the look out for these yourself. They include:
Red and/or white patches in your mouth or on your lips
A sore that does not heal after two or three weeks
A lump or thickening of any oral tissue or in your neck
Bleeding in your mouth
Loose teeth
Dentures that don't fit properly
A persistent earache
Pain or difficulty swallowing
Numbness in or around your mouth
If you experience any of these symptoms, then the importance of having a professional oral cancer screening at the dentist office Toledo trusts cannot be underestimated. You may indeed save your own life.
Call Our Office Today
If you're due for a dental checkup and oral cancer screening, schedule an appointment with one of the dentists at Dental Group West in Toledo, OH. We want to be on your defense team!