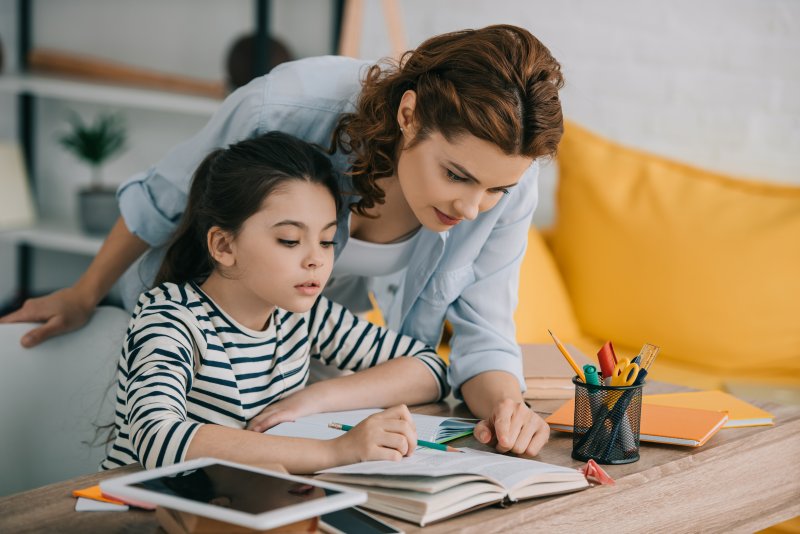 Are you choosing to educate your child at home this year? Whether this is a normal occurrence for you or not, it is always helpful to plan and prepare for what life will be like once school begins, especially if you and your child do not need to commute further than the living room. To help them on track and ensure a successful homeschooling schedule, here are three tips to keep in mind.
Create a Positive Learning Space
Depending on the age of your child, this tip may or may not include lots of colors, designs, and fun details. But to ensure that you, the teacher, have an area that is conducive to learning, make sure you carve out space within a particular room that remains organized. Having cubbies or specific locations for materials can help keep your "classroom" less cluttered and more "learning-ready." Also, it helps to make sure that your child's learning station is prepared properly and ready for them to use their books, materials, and writing utensils.
Establish a Routine
The moment your child wakes, it's important that they take proper care of their oral hygiene. This can be part of their normal morning routine. To kickstart their day, having a healthy smile that is free of bacteria and cavity-causing particles can set them up to feel good about their day ahead. Keeping their teeth clean will minimize the amount of time spent visiting the dentist's office for developing decay or a nagging toothache.
Once they've brushed and cleaned their teeth, you can continue to help them navigate a normal routine that flows throughout the day. By helping them to stay on task, you'll notice improvements in their learning abilities and willingness to engage.
Go Beyond the Classroom to Learn
Learning doesn't just have to happen inside the classroom. When coming up with experiments and lessons, find ways to take your child into other environments. Maybe you're learning about art. Why not take your child to a local art museum? Trying to help them read? Take your little ones to the library where they can pick out books of all kinds. It is helpful to step away from the textbooks now and then and immerse your child in other places and opportunities to expand their mind.
Homeschooling is a great way to connect with your child and help them develop educationally. By adopting these three tips, you can ensure that they will stay on task, maintain a healthier smile, and learn new and exciting information every day.
About the Practice
Dental Group West is devoted to providing quality services to keep your teeth and gums in check. If you're looking for ways to help your child stay on track when it comes to oral health, contact us at (419) 539-2168. Our team of experts is here to provide tips, tricks, and techniques that will keep these young, developing smiles growing strong throughout the year.