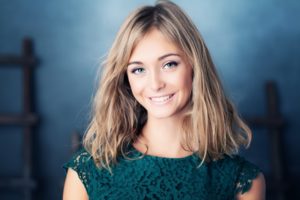 If you want to improve your oral health, you must visit the dentist! Unfortunately, your dental health doesn't take into consideration your dental fear or how you have anxiety when thinking about sitting in a dental chair. It just understands when your mouth is ridden with plaque and tartar.
Get the dental care you need with the help of sedation from a family dentist in Toledo. Learn more about sedation in this week's blog post!
Don't Let Fear Determine Your Dental Health
Little do many patients know, when they neglect their smile for too long because of dental fear, they'll end up needing the help of their dentist more than ever! Here are some of the reasons that people avoid visiting their dentist in Toledo even though it's not the best decision for their teeth and gums:
Past negative dental experiences can ruin the future of someone's dental health because they will always recall on that moment. Sometimes, it can be paralyzing and keep patients from ever wanting to visit the dentist again.
Some patients may also feel a sense of claustrophobia from sitting in the dental chair for long periods.
Passing down stories from generation to generation can make younger patients not want to visit the dentist as well.
No matter the reason for your anxiety of fear of the dentist, there are more modern options to help you receive the dental care that you need, like sedation dentistry.
Explore Modern Sedation Options
Here are three forms of sedation that can help you get past your anxiety and receive the dental care your smile truly needs.
Nitrous oxide is a very light gas that helps patients calm down during their appointments. It's commonly known as laughing gas and wears off jut a few minutes after your appointment. You can even drive home yourself after your visit.
Oral conscious sedation is a mild form of sedation dentistry that prompts most patients to drift off into a peaceful sleep. It's orally taken just about an hour before the appointment so that while your dentist is working, you'll feel extremely relaxed. You will need to be escorted home, although you'll feel back to normal within an hour or so after leaving the office.
IV sedation is a sedative that is administered through the vein, so it's much stronger. Our practice will have a local anesthesiologist safely administer your medication and you'll have little to no memory of your appointment. You will need to be escorted to and from the dental appointment as you'll be very groggy and unable to drive afterward. It's best for patients with severe anxiety or that need to receive extensive dental work.
When was your last local dental visit? If it's been too long, you need to call us right away!
---
About Our Office
Here at Dental Group West, our entire office is dedicated to helping patients optimize their oral health, even if they are not fond of the dentist. We do our best to create positive experiences. Call us today to see how we can help!