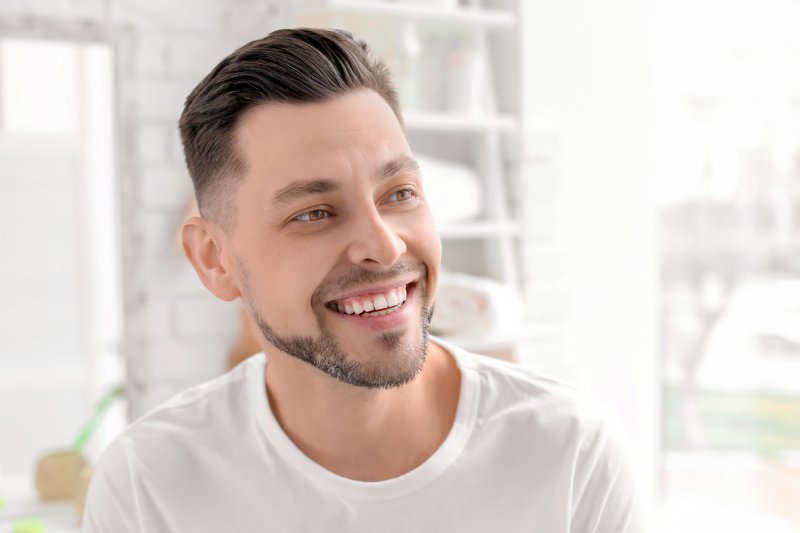 Going through life with missing teeth can be really difficult, but you can do something about it. One of the best replacement options out there is dental implants. Maybe you've already considered getting them, but you aren't certain what they'll feel like. Keep reading to learn more about dental implants in Toledo and what you can expect from them!
What Are Dental Implants?
Dental implants are small, metal posts that are typically made of titanium. These supports are placed in the jawbone where your missing teeth were, serving as anchors for your new teeth. Through a natural process called osseointegration, your bone will fuse with the screws and will remain stable for years.
It's important to find replacements for your missing teeth since vacant spaces in your gums can spell disaster for your jaw. With no roots to support the facial structure, the bone has no stimulus for blood flow, and this can cause a shrunken or aged appearance. Dental implants effectively restore this foundation and the circulation of blood to preserve the jaw!
What Will Dental Implants Feel Like?
After your dental implants are surgically placed, you may feel mild sensitivity in your gums over the next few months. Once your gums have recovered and your bone has bonded properly with the posts, your dentist will connect the abutments to the implants. These supports will ensure your custom-made crowns, bridge, or dentures are fixed to their position like natural teeth. Here's what having your missing teeth entirely restored will feel like:
Complete Stability: These titanium posts are securely bonded to the jawbone, so there won't be any concerns about your replacement teeth slipping or falling out of their positions.
Peace of Mind:You'll rest easy knowing you truly have your teeth back. And with proper care and maintenance, they can serve you for a lifetime.
Enhanced Comfort: Your new teeth will provide optimal structure and relief, effectively preventing gum irritation when eating.
An Upgraded Bite: Speaking of eating, your dental implants will give you a much stronger bite than before. Other options like dentures make it more difficult to bite into tough meals, but implants won't force you to give up your favorite foods.
In the end, dental implants basically give you back your teeth, offering a more enjoyable and secure day-to-day life. Talk to your dentist if you still have questions about the process or experience, and they'll be thrilled to help you!
About the Practice
Dental Group West provides excellent dental care services and comfortable amenities for an enjoyable visit. Using high-quality technology, they offer a wide range of treatments for your every need, including restorative dentistry. If you want to know how dental implants feel and what to expect, visit their website or call (419) 539-2168.