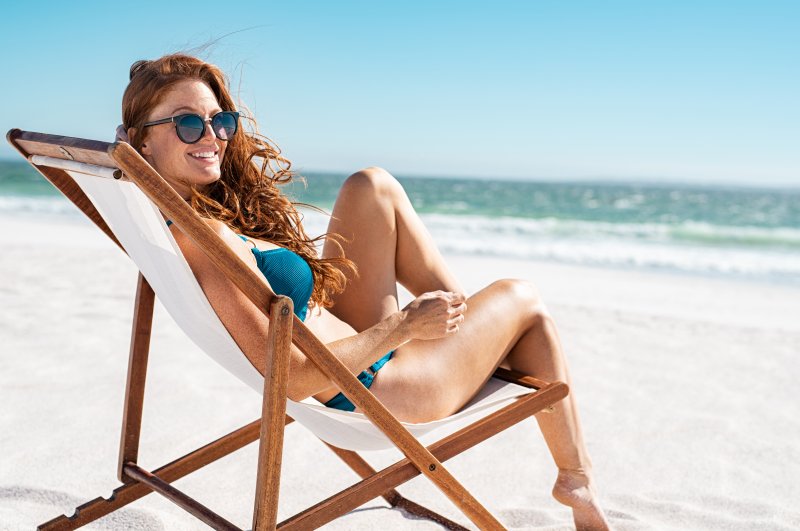 Summer is finally here! This time of year, the majority of us are eager that the warmer weather has arrived. Whether you are planning a weekend getaway to the beach, seeing someplace new, or just heading to your local pool, you're in for some fun times and will make priceless memories. However, if you don't feel confident about your smile, you may not be looking forward to all the pictures being taken. Here are some cosmetic dental treatments for you to consider in time for summer vacation.
Teeth Whitening
It is perfectly natural for teeth to become discolored over time. This can happen for a variety of different reasons, like using tobacco products, drinking pigmented beverages, and aging. However, this is still something that many people are self-conscious of. The good news is that stains can oftentimes be lifted with professional teeth whitening. After evaluating your smile, your dentist will provide you with customized whitening trays that fit your mouth perfectly. They will also give you a professional strength whitening gel that's more effective than anything you can find over the counter. In just two to three weeks, you will see visible results!
Invisalign
If your teeth aren't aligned as they should be, this doesn't mean that you need to settle for a mouthful of metal brackets and wires to see results. Instead, you can choose Invisalign. This treatment uses a series of clear aligners to slowly shift your teeth into place. There are so many benefits to this treatment, like the fact that you can remove them, they are practically invisible, and you don't need to deal with any eating restrictions that you would normally have to deal with. Chances are that no one will even be able to tell that you're undergoing orthodontic treatment.
Veneers
If you are looking for a more dramatic smile makeover, veneers could be the solution that you've been looking for. Veneers are thin shells of porcelain placed over the teeth' front-facing surfaces to cover up cosmetic imperfections. This includes gaps between the teeth, chips, stains, misshapen teeth, slightly crooked teeth, and undersized teeth. This is a preferred option by celebrities because they can help patients achieve that perfected smile you see on the big screen!
This summer, take steps to feel confident about your pearly whites. By talking to your cosmetic dentist, you can come up with a plan to help you achieve the goals you have for your smile.
About the Practice
At Dental Group West, we have a team of three skilled dentists serving the Toledo community. With their combined experience and expertise, patients can get pretty much anything they need all conveniently under one roof. To learn more about cosmetic solutions or to schedule a consultation at our office, visit our website or call (419) 539-2168.