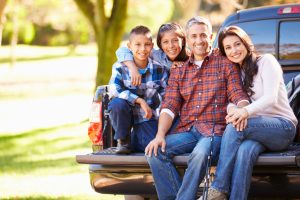 This September, your dentist in Toledo is excited to welcome fall and the start of football season. It's our favorite time of year, and it's also the time we encourage our patients to start thinking about whether or not they are making the most out of their dental insurance. Don't let 2016 come to a close with unused benefits — when the New Year begins, you'll have to build up to your deductible all over again.
Do you have a treatment you haven't gotten around to? Or maybe it's been awhile since you visited the dentist at all. Dental offices get busy during October, November, and December, so don't wait around to save. Contact us to discuss how you can maximize your dental insurance benefits today!
Understanding Your Dental Insurance
The key to making the most out of your dental insurance is understanding just what benefits you are entitled to. All dental insurance plans should completely cover preventive treatments like a regular checkup and cleaning. Some will also cover or provide discounts on additional services, like fluoride treatments, x-rays, and dental sealants for children. For a higher premium (or the amount you pay each month), your dental insurance may cover restorative care and even some select cosmetic treatments.
Feeling lost? We know that sometimes, reading about your dental insurance can feel too overwhelming. Here are some terms that can help you better understand how your dental insurance plan works.
Premium: The amount of money you pay every month in exchange for benefits.

In-network: Dentists who have come to an agreement with the dental insurance provider to provide certain treatments at a fixed contracted fee.

Out-of-network: Dentists who have not agreed to work with the dental insurance provider for a fixed, prohibitively low, contracted fee.

Deductible: The amount of money you are responsible for paying until your dental insurance will kick in.
Most dental insurance plans are on a calendar year, meaning they start over with the beginning of the New Year. Don't let your unused 2016 benefits go to waste! Contact your dental insurance provider directly to understand what you are eligible for with your dental plan. If you receive coverage through your employer, your human resources office can provide information, too.
Preventive Dentistry for Smiles That Last
Your dental insurance plan should cover your twice-annual checkup and cleaning, as regular preventive care is the most important aspect of good dental health. During this appointment, we will remove the plaque and tartar that cause tooth decay and gum disease. Your dentist will also check for signs of these and other issues — and put together a plan for restorative dental care as necessary.
Remember that dental offices get busy around the holidays. Contact Dental Group West to schedule an appointment with your family dentist in Toledo today! We'll help you make the most out of your dental insurance and prepare your smile to look its best for the holiday season. That's a combination you just can't beat.