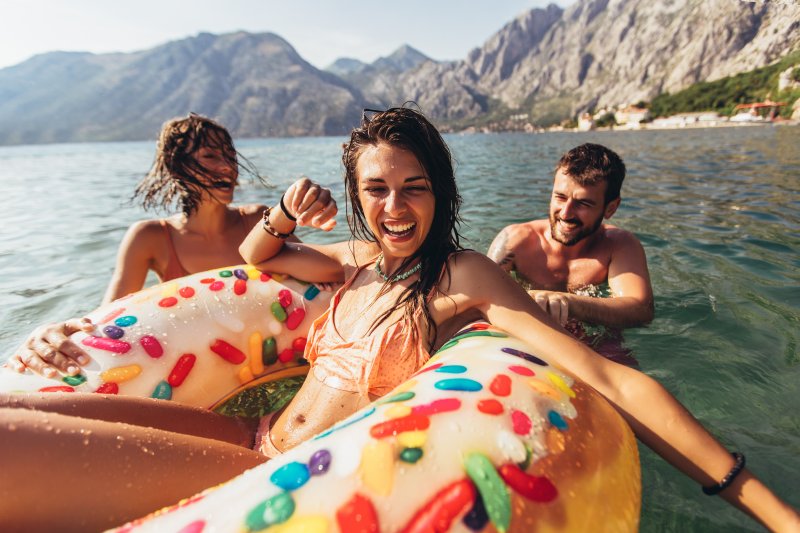 Summer is finally here, and if you and your family are taking a vacation, there's always a lot to prepare. Even so, there's one thing that's worth adding to your to-do list: a trip to your friendly neighborhood dentist.
If you want to be able to enjoy your time off to the fullest, it's a good idea to make sure that your oral health is as good as it can be. Here are a few good reasons why that's the case.
Feel Fresh (To Impress)
Going to a new place gives you the opportunity to meet plenty of people, and by going to the dentist before your leave you can make those chance meetings go as well as possible.
After routine cleanings, it's common for dentists to polish any surface stains off of your teeth. The confidence of having a smile you'll be happy to show off will make talking to new people much easier.
Stay Safe Out There
If you're traveling to some foreign locale, the last thing you want is to scramble to find a dentist who will treat a sudden toothache. Thankfully, most oral health problems aren't actually all that sudden—they're usually consequences of oral infection that have been around for a while.
By checking in with your dentist before you leave for vacation, you can ensure that you aren't going to have to deal with something unexpected once you're gone.
Make a Meal Of It
When you're on vacation, one of the best things is the food. Being able to try all kinds of cuisine is a benefit of traveling just about anywhere! But if your teeth aren't in the best shape, that can take the joy out of eating.
If you want to enjoy your meals to the fullest while you're on vacation, it's a good idea to have a dentist check you for any oral health problems. Be sure to plan in advance though, as it's common for patients to experience some sensitivity in the day or two after getting fillings or other kinds of treatments.
About Our Practice
At Dental Group West, we've made it our mission to be able to offer our patients whatever dental services they could possibly need, all within the walls of our comfortable office. We work hard to get to know our patients as individuals so that we can offer them complete, comprehensive dental care. Not only do we have a team of experienced professionals on staff, but we have a compassionate chairside manner that can put our patients at ease.
If you have any questions about the importance of preventive care, we can be reached at our website or by phone at (419) 539-2168.