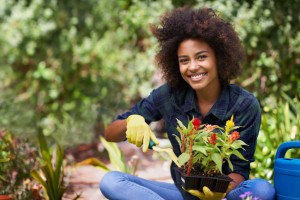 If the question, "How often do you floss?" is the part of your dental appointment you dread, it may be time to make some changes. Unlike brushing, flossing does not have the instant gratification of cleaner teeth and fresher breath, but the impact of flossing on your tooth and gum health can be amazing. Even more importantly, flossing reduces the risk for and the side effects of numerous chronic and systemic illnesses as well. A recent BBC series discussing oral health in the UK presented some startling evidence that has been interpreted as stating that flossing isn't essential to oral hygiene. The truth is that the British Dental Association evidence actually said that only brushing has the years of research and longevity studies in the UK that proves necessity as part of regular hygiene routines. While the jury is still out on the effects of flossing in the UK, the American Dental Association studies reveal brushing alone isn't enough to remove plaque between teeth. Flossing is essential to oral health, especially in prevention of gum disease, one of the most common oral health concerns, the leading cause of tooth loss in the US, and the reason for many of the whole body health concerns related to poor oral health. Find out more about how flossing may help you prevent dental and whole body health concerns below, or contact your Toledo dentistry team at Dental Group West.

Periodontal Disease and Whole Body Health
Periodontal disease is one of the most prevalent oral health concerns among US adults, but surprisingly, it increases the risk of numerous overall health issues. Periodontal disease allows fatty plaque and infection to enter the body through the bloodstream because of sores that form due to soft tissue irritation. Some of the many diseases said to be caused or worsened by gum disease include:
Cardiovascular diseases (heart attack, high blood pressure)
Diabetes
Stroke
How Flossing Protects Your Smile
The best way to protect your smile and your entire body from the adverse effects of periodontal disease is to floss once a day. You can floss before or after brushing, or at a different time of day. There is no right or wrong time to floss. The important thing is to make it part of your daily routine. Flossing removes plaque, bacteria, and food particles stuck between teeth. When not removed, these particles decay tooth enamel and lead to gum disease. Flossing is much easier than many patients think. Start with 18 inches of dental floss. Gently move the floss back and forth between teeth. Taking care to wrap the floss in a c-shape around both sides of every tooth and clean below the gum line.
Contact the Dentists Holland Residents Trust
Interested in finding out more about oral health care? Visit Dental Group West, the dentist Toledo residents rely on for preventive dentistry. Contact us today to schedule your dental checkup and cleaning.