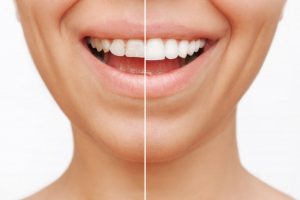 You're a fully grown adult, and you have a job and the bills to prove it. Yet when you smile into the mirror, you feel like your mouth is telling a different story, like your smile hasn't grown up. Your small teeth don't look proportionate with the rest of you.
Did you know that size of your teeth can be altered? Your dentist offers various cosmetic treatments that can make your small teeth match your mouth and face. Here are just a few options to consider.
Veneers
Instead of covering the entire thing completely, perhaps your small teeth just need a larger front surface. Veneers are thin, ceramic sheaths that are attached to teeth to correct their shape, size, or whatever aesthetic flaw in their appearance. Although this option involves two separate appointments, the results tend to last for a decade or longer!
Metal-Free Crowns
In some cases, a small tooth is petite enough that it makes the most sense to simply place a whole crown over the top of it. That way, your tooth can not only look larger but also have the function of a larger tooth. Like veneers, all-porcelain crowns require at least two appointments, perhaps more if you have multiple teeth being addressed.
Cosmetic Bonding
If you are looking for the most affordable solution for your small teeth, cosmetic bonding may be the best choice for you to consider. Using the exact material utilized for tooth-colored fillings, your dentist can attach and sculpt this putty-like substance into the desired shape and select the color that best blends with the surrounding tooth enamel. A special light hardens the material quickly. In fact, this procedure can often be completed in just one appointment, depending on how many teeth are being treated.
Reasons to Fix Small Teeth
If you have perfectly healthy teeth, you may wonder whether it's worth the time and effort to make your small teeth appear larger. However, in some cases, when small teeth are corrected, it can improve the patient's bite and oral function. Imagine trying to grind food effectively with teeth that aren't all a comparable size! In addition, you can't ignore the fact that improving your smile's appearance comes with a significant confidence boost.
Regardless of the treatment you go with, you don't have to accept your small teeth. These procedures can give you a smile you'll be proud to show every chance you get. Having proportionate teeth can help you develop confidence in your appearance. Choose to resize your teeth and love your smile!
About the Practice
With four talented, skilled dentists on staff, Dental Group West is proud to offer a varied range of dental services, including emergency care, preventive procedures, and cosmetic treatments. Here, we don't believe in cookie-cutter plans; we customize our services to meet your needs and goals. If you would like to schedule a cosmetic consultation to address your small teeth, reach out to our team online or call our Toledo office at 419-539-2168.