Multiple Tooth Replacement – Toledo, OH
Rebuild a Beautiful, Complete Smile
Two Consecutive Missing Teeth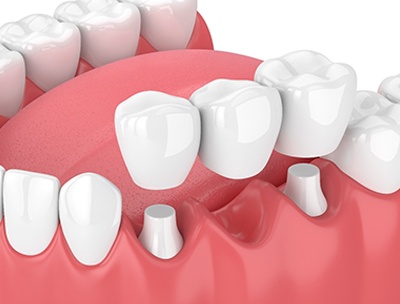 Every tooth is crucial to a healthy, functional smile. Losing even two teeth can have devastating consequences. Traditionally, two missing teeth in a row are treated with a fixed bridge. An impression of your mouth is used to recreate their surfaces above the gum line. The restoration bridges the gap between your remaining teeth. It's held in place by bonding dental crowns over the adjacent teeth. Although it's effective, you'll need to permanently alter them. As an alternative, a dental implant can anchor your bridge to your jawbone. It doesn't rely on healthy teeth for support to preserve your natural smile.
Three or More Consecutive Missing Teeth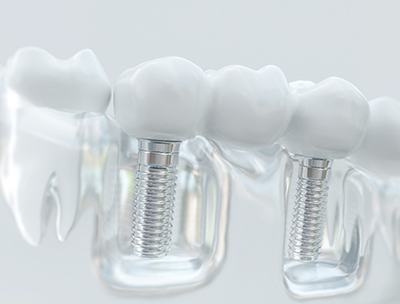 A bridge and crowns can also treat three or more consecutive lost teeth. It will restore your ability to chew, speak, and smile confidently using a convenient solution; however, a fixed bridge will not stop bone loss in your jaw because the roots are still missing. The only way to replace the roots is with an implant-retained bridge. A titanium implant post is inserted into your jawbone to support either end of the bridge. The posts serve as new roots to keep your bone strong while rebuilding your smile.
Multiple Missing Teeth Throughout an Arch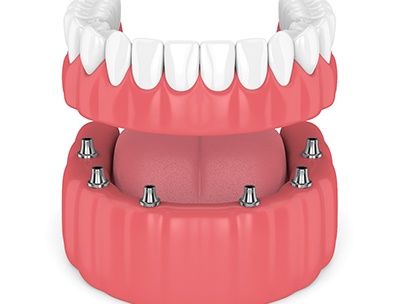 A partial denture is the most traditional technique to treat extensive tooth loss throughout an arch. Prosthetic teeth are attached to a gum-colored base that has a metal framework that allows it to clip onto your natural teeth for support. Instead, a combination of single-unit implants and implant-retained bridges can fill the spaces.
If you've lost all your teeth in one or both arches, a conventional denture can replace them. It rests on top of your gum tissue using suction or an adhesive. Despite several improvements, they will always have their limitations. You can enjoy the next best thing to your real teeth using an implant-retained denture. 4 to 10 implant posts anchor your denture to your jawbone, so you will never need to worry about any slipping or irritation again.
Benefits of Implant-Supported Dental Prosthetics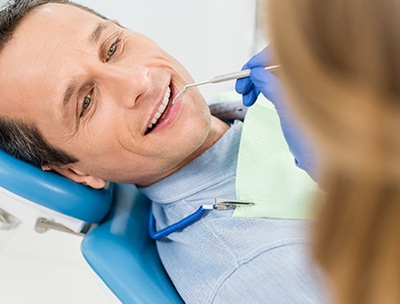 Stabilizing your restoration with dental implants offers unmatched benefits, including:
Over a 95% success rate.
Predictable and reliable results.
Looks natural for added confidence.
Regain as much as 70% of your biting force.
Doesn't alter healthy teeth or rely on them for support.
Preserves your jawbone and stops dental drift.
Improves your oral health.
Supports your facial tissues.
Easy maintenance and care.
Long-term, cost-effective solution.
Schedule Your Consultation
If you're ready to conquer the challenges of multiple missing teeth, it's time to see if you're a candidate for an implant bridge or dentures. Contact our office today to discover your options for a healthy, beautiful smile.