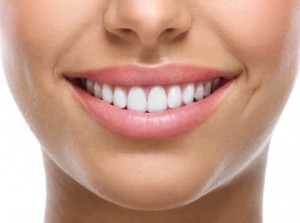 There are many things that people wish to accomplish in their smile, and they may be willing to do almost anything to make it happen. Whether someone wants a perfectly aligned smile or a minor chip covered, there are many cosmetic procedures that are capable of making your smile look absolutely flawless. One thing that many people wish for when it comes to their smiles is perfect teeth. Though your smile has collected wear and tear over the years, you are able to reverse the hands of time! Our doctors are able to offer porcelain veneersto their patients in order to achieve the dazzling smile they have been wanting!
One of the wonderful aspects of porcelain veneers is that they are very multitalented. They are able to cover up many flaws you smile, such as misalignments, gaps, stains, chips, and cracks. Another wonderful thing about porcelain veneers is that you are able to have a new smile in a relatively short amount of time, cutting out significant waiting time! A wonderful cosmetic treatment for many reasons, the results for porcelain veneers are unmatched!
The first step to getting your porcelain veneers is a consultation with one of our doctors. They will be able to evaluate your smile in its current state, and determine whether or not porcelain veneers are right for you. You will also have that time to address any questions or concerns about the procedure, as we want you to be comfortable and well-informed throughout the entire process. If you are a candidate for porcelain veneers, we will make impressions of your smile and send them to a dental lab. The lab will make your veneers, and will be made with your smile goals and facial aesthetic in mind. Your natural tooth is prepared by removing a small bit of enamel, making sure there is space for your new smile. When your veneers are ready, they are applied and made permanent with dental resin cement. At the end, you are left with a dazzling smile! If you would like a new smile using porcelain veneers, contact our Toledo, OH dental office today!
Contact our office in Toledo, Ohio today and schedule your appointment with one of our caring and experienced dentists. We are able to take care of whatever general, cosmetic, and restorative dentistry need you may have! Our patient-centered practice warmly welcomes families from throughout Toledo and the surrounding communities, including Bowling Green, Sylvania, Oregon, Perrysburg, and more.