Your Guide to Dental Insurance w/ Your Delta Dental Dentist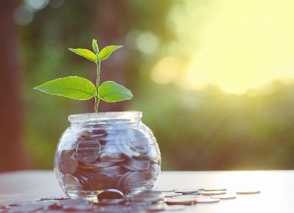 Dental insurance. You know you need it, but you don't exactly understand how it works. It's kind of like your car in a lot of ways…Nonetheless, when you have a plan, you want to make sure that you're getting the absolute most out of your benefits. What is the best way to do that? And, what is actually covered? What kind of savings should you expect? Fortunately, at Dental Group West, our team handles dental insurance every day, so we're going to cover the basics in this handy guide so you can know the easiest way to always maximize your benefits.
Dental Insurance Basics
When you purchase a dental insurance plan, you pay a premium every month, and this gives you access to a variety of benefits. Different plans have different kinds of coverage, but typically, they'll cover standard preventive services (such as checkups, cleanings, and x-rays) completely or mostly, and they'll partially cover other treatments such as crowns, fillings, dentures, etc. In most cases, cosmetic treatments such as teeth whitening are NOT covered.
A key thing to look for with your plan is which practices are considered in-network providers. When a dental practice is "in-network" with a plan, it means that the insurance company has a contract with the practice to cover part of the costs for their patients who have that plan. When a practice is in-network with your plan, you will always save more than if a practice is out-of-network. This could mean the difference between having your checkups covered 100% or just 80%, which can add up to quite a bit if you're considering an entire family.
Why You Should Always Go In-Network
The easiest way to save the most money with your dental insurance is to always go with an in-network practice. Dental Group West, for example, is in-network with Delta Dental Premier. If you come to see us and have a plan with Delta Dental, this gives you a number of advantages than if you have another plan:
First and foremost, more of your services will be covered than if you have an out-of-network plan. In-network= more savings.
Also, we'll be able to process your claim much faster because we already have an open line of communication with Delta Dental. Rather than having to figure out how to work with some insurance company we've never dealt with before, we'll be able to quickly zip your claim through the system because we're familiar with their process.
Going in-network means less hassle for you. Because we're familiar with Delta Dental plans, we can give you a quote as to how much your appointment will be covered before you come to see us, so if you need to pay anything out of pocket, it won't come as an unpleasant surprise. This is great for peace of mind.
How to Use Your Dental Insurance with Us
Simply bring your insurance ID card to your next appointment, and we'll take care of the rest! Our team are experts when it comes to dental insurance, and they'll know exactly how to process your claim in a timely and efficient manner while also maximizing your coverage. If you have any questions about how we can work with your particular plan, be sure to give us a call with your policy information handy, and we'll be happy to help.
Have Any Questions?
As we've mentioned, different plans have different benefits, so if you'd like to know how we can use your particular plan to help you save money at your next appointment, please give us a call today. The only consistent factor is that you'll always save more if you go in-network, so if you come to see us with a Delta Dental Premier plan, you can look forward to a smooth and hassle-free experience.